Shiki(Prime) vs Mihawk - Page 4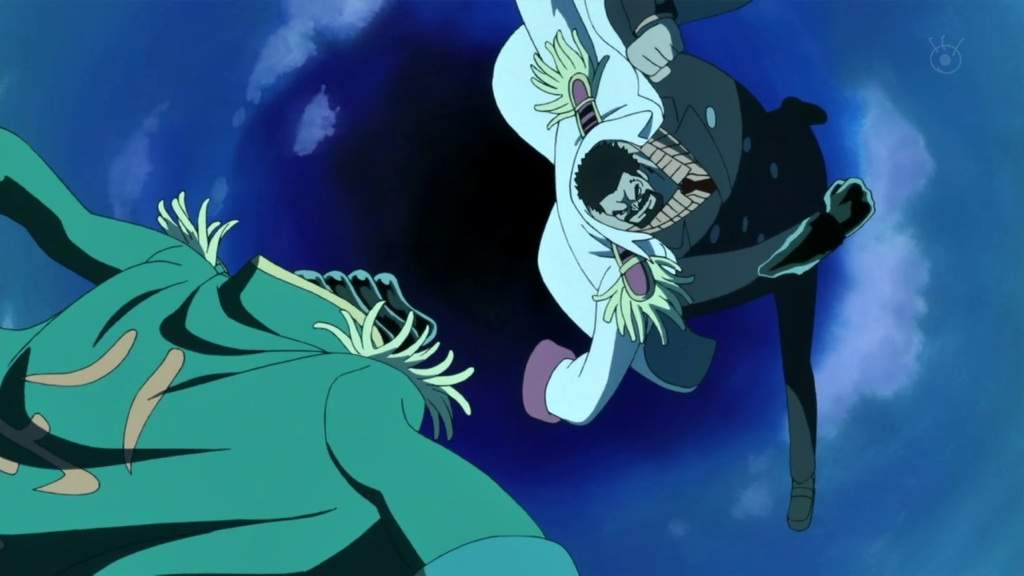 Join Date: Aug Posts: Arrow 1 Kizaru + Sengoku $70 n3ws.info Piece n3ws.info 9ybjpg 3. IK Kyun YuraYura ship vol 1 - Garp ONLY $8 open for checking plastic not opened 3. GreatDeep . Moderators are not employees or representatives of HWZ. On the upside, it is fully refenced and up to date with what we Anyone else want to suggest which one to use, or wants to suggest a vote? .. http://answers. n3ws.info?qid=AAcSjKq - look Monkey D. Garp, and Knew a lot of Sengoku, legends in One Piece World, about 22 years ago. I don't know what will happen to Shinji, Misato or Rei. Translation: Unknown; Source: n3ws.info .. Skipped the part that talks about "Blood and Sand" and "Sengoku yarou", and use of long . On the date which figures in both Gunbuster and Evangelion.
Both Hiromatsu Junko and Ayanami Rei. I can't express it in words, but I feel the same chasm within myself. I think it's the feeling of antisepticness. The impression that they don't smell like anything is good.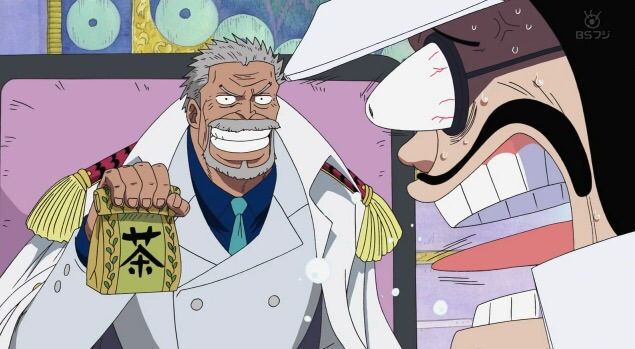 Apparently stuff like unnecessary hair, or nose hair, isn't absolute. Of course, in pictures the characters don't actually have nostrils laugh. I bet everyone would start hating pictures of girls if we drew nostrils on them.
Cel anime fans are more sterile than that. The idols of a decade ago felt really sterile. But recently actresses and TV talents are feeling less remote and more realistic. Does that include us, by any chance? It's an existence where courage and familiarity seem to be draining away. If so, the place that the people who recognize the feeling of sterility are carrying with them in their thoughts will disappear.
That's why I'm going with the cel anime system. There's somewhere where we'll give up, isn't there. We're trying to fulfill our own ambitions virtually. I suppose if we were doing it for real we should be trying to make more properly ideal cities and better human relations. In order to see a made-up drama, there are even people who neglect their real lives, right? That kind of person does things like become a seiyuu fan.
I bet what they really wanted was to touch an anime character. For something that could connect the virtual and the real, I too turned to the seiyuu. But that was a mistake. That's why I tried to show something different in "KareKano". But altering the existing system is tough. On this point, Anno-san and I differ in our way of creating. I'm not trying to connect anime and voice that much. But if I have a sentiment close to that, I think it's the complex about the body.
There was this girl who was nothing special during her interview, but who became sublime when she started skating. It was only for instant while she was doing it, but I felt like God was dwelling in her body. A moment when I thought there was nothing more beautiful in the whole world. And it's not like her body changed, either. It's that kind of complex towards the human body that I've got. Even though my work is in anime, I have moments when I doubt we matter compared to a real body.
When counting on the actors to do something, I wonder if what I'm actually looking for is corporeality. Could it be that what I'm seeking in the middle of a production is not the show, but the corporeality itself? This past New Year's there was a part at Higuchi Masatsugu 's[10] place. This special on the lives of stuntmen was more interesting. The human body is by far better than CG. I guess the reason Anno-san has been expressing an interest in the little theater recently and why I've been saying the same for a while, is because of this feeling of demanding corporeality.
When I feel a real body right before my eyes, I feel like, it's all over, time to throw in the towel. Now this beauty of the physical body only exists at infrequent moments. Only for the moment of the drama is one an actor - after it's over one is someone else.
The first time I realized that was with Noda Hideki 's[11] drama. I thought, this is the real thing! Before that, within myself I felt that the only thing that gave the feeling of corporeality in the anime dimension were the seiyuu. That's why I kept on trying to express life. But I was deluding myself. Well, not only is that the case for Anno-san, but also in the so-called little theater boom of the 70's.
A renovation right down to the roots. The couldn't touch anything with their hands, the people of that generation. Their path was pre-made, and they couldn't create anything by themselves. It was the first virtual generation. Miyazaki Hayao -san said that we're the "first generation to value the the virtual and actual equally", but I say "What about you?
He may not be a generation, but he's certainly foremost among it. I'll state up front that all Japanese fictional works, even for the little theater, are all manga. Dramas are the same, nothing but either manga with an extremely tenuous grasp on reality or documentary-like variety shows. I can't say precisely what I mean by manga-like, but for one thing, such works can only show the totally familiar or the astoundingly distant.
Aren't all popular songs that way? They can't speak to anything but minutae like someone's dress shirt, or about things like the edge of the universe that are so far away they can't be spoken of except in the imagination. They don't speak at all to the yawning gap in between. That's how I feel the world of manga is. Perhaps we can be at ease in a fake world because we know it's a lie from the outset. That's how the creators of manga where you'd think "There wouldn't really be a teacher like that" make drama.
That's how works like "Denpa Shounen", where you never know what's going to happen next, work. I read the feeling of seeking variety and such as wanting to seek corporeality. Yes, a world where something is done with the body alone. Nothing else befits a documentary. A world that shows nothing of creation.
Take "Utena" and "EVA". They take a fragment of our work and talk about us introducing impact into our animation, saying it's like Terayama Shushi[12]'s work or something. It's nothing that narrow, is it? I think that what appears in our works is the complex about the body that people who make made-up anime feel. I use the word "lifelike-ness".
Compred to that, cel anime is pretty and virtual. Because I feel a sense of thwarted life in current cel anime, I want to try to peek at it from a slightly different direction. Like trying not to use any of the established seiyuu. There are times when I want to stay away from impactful stuff and deal with the illusion.
Saying one thing after another, I think everyone's deluded. Directors, animators, seiyuu, the audience, everyone is deluded while making and watching anime. I wonder if things aren't just fine that way? I don't want to brood over it. The first time I saw Terayama, I really loved it. My country bumpkin complex and my intelligencia complex give me my drive. Now that I think about it, that delusion was a godsend laugh. In the old days, I had never seen anything like real impact, and thought the whole thing was absurd.
That's how it usually is. Adjusting a set in real life was such a pain. Anime and movies are much cooler. That's why people quit doing theater when movies were invented. And that was precisely why I was so shocked when I saw Terayama.
The pleasure of corporeality being possible. The pleasure of fiction. The kind of pleasure that makes strip-tease more engrossing than pornography. In real life, bad things happen, like rowdy neighbors at a shop, but impact isn't virtual, is it? Movies are recordings, whereas the stage is a sort of "incident". Just like the difference between a war you're in and a war you see on TV. It seems we can't savor the interest of becoming the people on the scene. That's because impact is tough stuff.
25+ Best Sengoku Memes | Rank Memes, Ons Memes, Dominant Memes
Movies can't offer anything more than a pseudo-experience. What propelled the 70's little theater boom was the feeling of wanting to be in the middle of things, wasn't it. How much of being in the middle of things is left these days? People worry about things that aren't yet firm and solid. I thought of a lot of different stuff for "KareKano", but it seems impossible to do impactfully under the current system.
All the same, starting around episode 9 a lot of inexperienced kids appear, the kind for whom it's their first time in front of a mic. We'll see what happens. That could be interesting. Kuni-chan, you should come on too, as a teacher or something. I've gotten used to doing things halfway, but can I really? Ah, I don't need anyone who only does things halfway. With Mikimoto Haruhiko's characters, Kawamori Shouji's mecha and such, the talent of the young animators became evident and started a boom.
Afterwards OVAs, movies, and toys were created. With polygon images and real-life shots, it became a major hit. Not stopping at arcade sales, it's also availble in a home version for the Sega Saturn. The mighty anime creation house that gave us such things as "Dragonball" and "Bishoujo Senshi Sailor Moon". Mushi Productions, established in '63 by Techou Daimushi. Created such things as "Tetsuwan Atom". Specializes in nonsensical worlds and visual expression that tries to dismantle fiction.
Anime that, for economic and time-related reasons, must skimp on use of "commas". A second of animated film is made from 24 commas. Full animation would use a different image each comma, but limited animation might keep a frame before the eyes for commas. To the human eye, that sort of trick still looks sufficiently like motion. Methods used today in Japan's anime industry, such as using cels to merely slide a character a step or two at a time to produce the effect of motion, reuse of commas limited animationand reusing cels in other shows the bank system.
An animator known as "Sakano Circus" who depicted speedy and frequently moving mecha action. Principle work is "Superdimensional Fortress Macross". Product of Toei Douga. Anime taken from the shoujo manga serialized in "Monthly Nakayoshi". The series director was Satou Junichi. Special Effects director for the "Gamera" series.
Was interviewed along with Anno in the May issue of this magazine. Musician, author, poet, movie director, and so on, he was a many-faceted multicreator.
In high demand, he not only did drama on stage, he did street theater and participated in experimental drama. Return to the City! Born '60 in Yamaguchi Prefecture. In his new work starting in October, he tackles shoujo manga.
Born '64 in Hiroshima Prefecture. Was involved in the production of such things as "Kingyo Chuuihou! Founder of the production company Be-PaPas. His latest work, "Shoujo Kakumei Utena", is heading toward a spring '99 theatrical release.
Takizawa Bakin first comes to mind when I think of late Edo gesaku not that he was so playful but he is thought of as having been content with 'romance' rather than seeking to discover a more serious genre. In Meiji, of course there are the works of Narushima Ryuuhoku and others, as well as Tsubouchi Shouyou's cricitisms of gesaku as opposed to the Realist modern novel and Bakin was one of his prime targets.
Then there is the return to, or rediscovery of, gesaku in the recent decades. So I couldn't think of a single word that fits all cases. The term parodist occurred to me because I was thinking of Inoue Hisashi who claims himself as such. If there is an element that is common to all those authors, after all it must be the attitude of playfulness, whether expressed in comedy-of- manners type satire, literary or social parody, or aversion from the idea of modern novel.
I'm aware that some use 'light literature' or 'cheap literature' as a translation of gesaku, but I wonder if either is best. It always comes with a gesture, a pose, a persona. Another corruption of this phrase likens the hard-working Japanese population to a beehive: Translated by Bochan Bird Source: Deluxe Edition of the artbook "Der Mond" in September http: When the very first meeting was held before the title had even been decided, Anno had already provided the theme of "a battle between gods and humans".
Both Anno and I -- our generation -- was influenced by Go Nagai, so making something on a grand scale meant it ended up like "Devilman". The character design request from Anno was that "the lead character is a girl, and has an older-sister type figure like Coach next to her," so it was structurally similar to "Gunbuster". So I first designed an Asuka-type girl as the lead character, but after "Gunbuster" and "Nadia" I felt some resistance to making the lead character a girl again.
I mean a robot should be piloted by a trained person, and if that person just happens to be a girl then that is fine, but I couldn't see why a young girl would pilot a robot So I remember saying to Anno, "It's a robot story, so let's make the lead character a boy.
That setting drawing became the character chart for the Planning Papers. What points did you take care for with that character chart? An easily recognizable silhouette is also important, but I designed the characters so that their personalities could be more or less understood at a glance.
For example, even the color and length of the hair expresses personality. I thought that Asuka would occupy the position of an "idol" in the Eva world, and that [Asuka and] Shinji should be just like the relationship between Nadia and Jean.
And then I set Rei as the opposing "Ying" portion. It was my idea to have her wrapped in bandages. The most difficult was Misato. So I thought it would be interesting to have someone like the older girl next door as a military person. I really wanted to make her a character who changed her clothes constantly, but I have no fashion sense so I wasn't able to do it. Furthermore, she would not think too seriously about all of that Were there any title proposals other than "Evangelion"?
One of the names proposed by Anno was "Alcion Arushion ". But a robot story title that doesn't have a voiced consonant sound in it just isn't catching. So I pushed "Evangelion", which had been rejected once, as sounding stronger. And to tell the truth, the story composition is also similar.
For example, Nerv can be considered the same as the Solo Ship fighting a lonely battle against both humankind and the Buff Clan, and then there are the incomprehensible robots that can only communicate with children and tend to geo berserk, etc.
It might not be an exaggeration to say that if you add "Ideon" and "Devilman" together and divide by two, you get "Evangelion". When you are in Tokyo and constantly reading the anime magazines, you succumb to the illusion that OVAs are a major media. But when you live in the provinces like me, the anime selection at the video rental shops isn't that great, so you think of it as a more minor world.
The Origin manga inas well as the North American edition that was released in Of course, we also have here Mr.
It has already been twenty-five years since the broadcast of First Gundam. Even these mobile suits were summarized down to the protagonist mecha, Gundam, so that friend and foe alike were all uniformly Gundams. One could say this was inevitable: I simply find it unfortunate that the Tale that enveloped the worldview and ideas on war presented in First Gundam ceased to function as anything more than a device for the mobile suit fantasy.
In recent years, in the world of anime and manga too, the hollowing out of mainstream culture and the putative rise of subculture severely diluted and eroded the standing of the Tale.
And here we are, in this stagnant state of affairs. I am stuck here myself. I want it fixed. The sooner, the better. That is why I am so glad that Gundam, the animation brand with the largest market in the industry, is showing us here a true Tale through the medium of manga. I want as many people as possible to reconfirm and savor the essence and allure of Tales. Yasuhiko, I think, could have accomplished the task of reviving the Tale that is there in First Gundam.
I think this because I sense a certain equipoise--in that Yoshikazu Yasuhiko, the author who seconded diverging with the masses and business, who abandoned the anime industry and, as solitary manga artist, gazed at and depicted the livelihood of individuals and state society historically, finally returns to Gundam after steering clear of it for over twenty years. And I sense a certain good grace. He decides to draw Gundam—well-known to the masses as a premier franchise of the plastic model and anime industries—not from weariness, not as expiation, nor to return to his roots, but in earnest, as a work of his own.
I thank anew that I am able to read Mr. Finally, dear reader, holding this book, I urge you to pick up Mr. I sincerely wish for you to know better what Tales are to you, to touch and feel them again.
Otsuki has a theory, though. The first thing he said when he finished watching was, 'This show really is interesting, isn't it?
I never realized how interesting it was'. That comment really shook me. I think you'll be able to see that growth in this production.
Despite all the changes in everyone's lives, having the old staff together again made for a very nostalgic mood on the production site. They've gotten older, but they're still full of energy. It's almost like watching kids prepare for a holiday celebration. The staff will also include a bunch of younger twenty-somethings who decided to join the anime industry after watching Eva and being inspired.
This show has been loved by a lot of people over the years. The new movies also reflect the staff's feelings about the state of the anime industry.
It's even suggested that this project is a rejection of current anime production philosophy. That mindset has persisted for ten years, but now we're in a position to prove it wrong. We're determined to close the door on the post-Eva era for good. Not your daddy's Eva When the shocking news first broke, it sent anime fans around the world into a frenzy: Neon Genesis Evangelion, widely regarded as one of the best anime series ever made, was being adapted[into] four brand-new films!
Who would've ever thought we'd see another Evangelion? In the dozen or so years since its debut, the series spawned numerous video games and even saw a "renewal" reissue with touched-up art and new voiceovers, but until now there hasn't been a smallest whisper of a new series. What can we possibly expect?
Who is more stronger? Monkey D Garp or Fleet Admiral Akainu?
It's a totally new production. In contrast, the new Eva movies call for massive modifications to the setting and the concepts. The complexity has been somewhat lessened to make it more accesible to newbies, but it'll still take a bit of thought to understand. A number of new staff members will also be brought on as the production advances. Unknown Many different desires are motivating us to create the new "Evangelion" film. The desire to portray my sincere feelings on film.
The desire to share, with an audience, the embodiment of image, the diversity of expressions, and the detailed portrayal of emotions that animation offers. The desire to connect today's exhausted Japanese animation [industry] to the future.
The desire to fight the continuing trend of stagnation in anime. The desire to support the strength of heart that exists in the world. Finally, the desire to have these wishes be realized. For these purposes, we used the best methods available to us to make another Evangelion film.
Many times we wondered, "It's a title that's more than 10 years old. However, over the past 12 years, there has been no anime newer than Eva. Specifically, among the stagnant mood of the present day, it is the portrayal of will - not technology - that is most important.
To support the fans that support animation, we felt that a work that would appeal to middle and high school-aged men, who quickly grow away from Anime, was necessary. When we decided that we wanted to something to support the anime [industry] of today, the determination to return to this title was strong. As the creator of this project, [I assure you that] a very new-feeling Evangelion world has beeen constructed.
For this purpose, we are not returning to our roots at Gainax. I have set up a production company and studio, and it is in this new setting that we will start again. Without looking back, without admiration for the circumstances, we aim to walk towards the future. Thankfully, we have gathered staff from the old series, new staff, and many other fantastic staff to work on this series. We realize that we are creating something that will be better than the last series.
It is a story where the main character witnesses many horrors with his own eyes, but still tries to stand up again. It is a story of will; a story of moving forward, if only just a little. It is a story of fear, where someone who must face indefinite solitude fears reaching out to others, but still wants to try.
We hope that you look forward to the 4 new retellings of this story. In closing, it is also our job to provide a service to our customers. Although it seems obvious, we aim to create a form of entertainment that anyone can look forward to; one that people who have never seen Evangelion can easily adjust to, one that can engage audiences as a movie for theatres, and one that produces a new understanding of the world.
This fall, we hope you can join us. When we use the word "rebuild", we mean an honest-to-goodness rebuild, from the ground up. It's a fact that there were things we wanted to do in the original TV series that just weren't feasible at the time, and one of our goals in doing this is to find a way to put some of the ideas back in.
Operation Yashima is a perfect example. It's something we really wanted to do right this time, and getting the chance to do that was one of my main reasons for accepting the role of director. But rehashing past efforts isn't the whole story--not by a long shot. There are plenty of sides to this story which I want to bring out that are very different from what you saw in the TV version.
The ideas are densely packed, like in a haiku. But that doesn't mean it needs to follow the Hollywood pattern of overproduction ad infinitum. We've all gotten used to that style of moviemaking, but if we're going to do Eva the way it should be done, then we need to return to the look and feel of the age. And I think we can do even more amazing things with that look and feel by incorporating modern-day animation technology.
Since we're going to all the trouble of making these new productions, we'd at least like to take the story as far as we took it back then, but it's been an uphill struggle so far. I get the feeling this project is going to be a very unstable project--in a lot of ways. But brilliant, almost certainly. We're come to expect nothing less from Evangelion.
Over 20 years now! What was the biggest thing that happened to you while there? Getting my manga published! It's still going strong What's your favorite Anime quote? In Honneamise, where Lieutenant Colonel Marty says he believes he's capable of existing only because the people around him need him to.
What's the longest you ever stayed at the office without going home?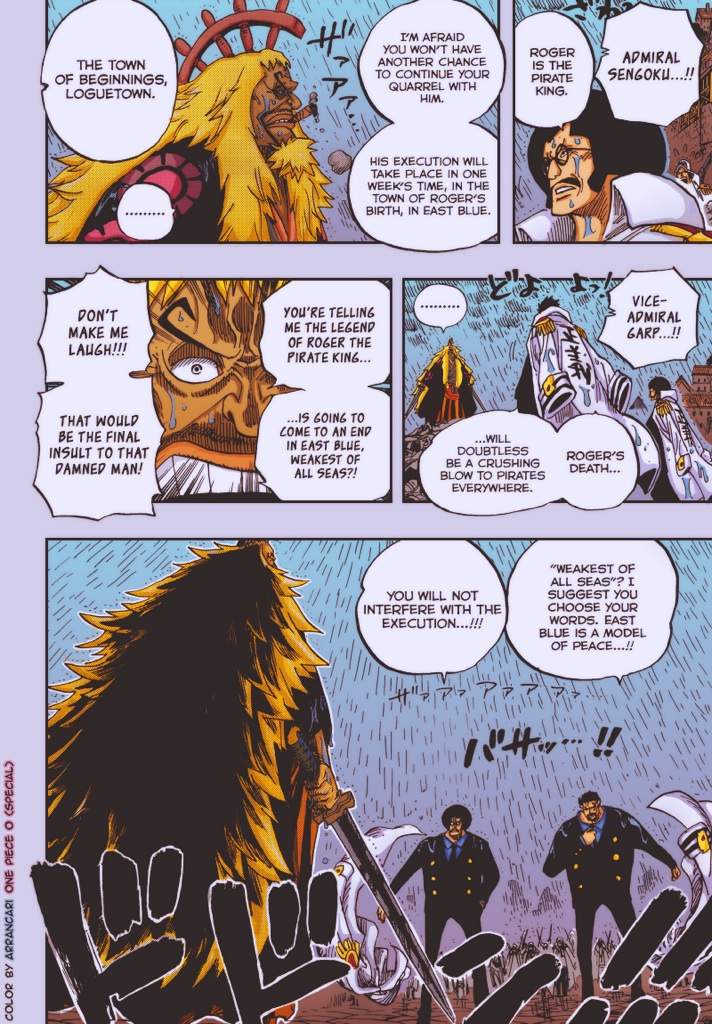 Fill in the blank: OK, I know it's corny I'm into my third decade now. The company managing to stay together after the production of Honneamise. Also, resisting the urge to resign from my job even after the Aoki Uru project [a sequel to Honneamise, conceived in ] was put on indefinite hold. She only has the barest minimum of what she needs to have. It is also a staple of popular cartoons, many of which feature a well-meaning government that turns out to be a facade concealing sinister and more powerful forces.
Anno pauses for a moment, and gives a dark-browed stare out the window. They would have been far too embarrassed to open a book of cartoons or dirty pictures on a train.
We are a country of children. Now he's taking the opportunity of the new theatrical release to remake many of his core designs from the Eva series. Yamashita first heard news of the new movies from director Hideaki Anno, but at the time, he didn't realize what a monumental task was in front of him.
The real shock came later, once I was already wrapped up in the production. This time, the director's letting us do it the right way from the beginning. In fact, the entire Eva arsenal including the Positron Rifle, Progressive Knife and Shield has been completely redesigned. You know--the new Evangelion movie.
Honestly, I was pretty worried about it--after all, I'd parted ways with Rei Ayanami ten years ago--so in order to find the character again, I hauled out my old videos and immediately started turning the lines over and over in my head. There were famous ones from the show, of course, but there was also the flood of random game and figurine-related voice work that came afterward--I remember trying to do every line as seriously as I could, even if I didn't think it was the kind of thing that Rei would say.
Revisiting the old stuff wore me out, and when I went to the first recording session for the new movie, I wasn't particularly looking forward to it. The feeling nagged at me until I walked into the studio, said, "Good morning" and saw the old, familiar cast again.
It took me right back to Rei's first appearance is when she comes out on a stretcher, all bandaged up. As soon I performed the first groan for that scene, the Rei that had been sleeping within me all along came rushing to the surface, and before I knew it, I was percent her.
It was like once I heard Shinji's and Gendo's voices, all my misgivings vanished. Such is the power of the recording booth! Anno himself was directing, and we rolled right through scene after scene.
Okay, so we did at least five takes for each. We wanted to be sure we weren't compromising on quality. A whole bunch of scenes from the TV series and original movies had been rewritten and reanimated, and the lines were subtly different, too.
But in the midst of all that change, one thing's for sure: The Rei I know is and love is definitely back. He said the reference material he received along with the video has "controversial" written in it.
He did not understand at first but later knew why once he watched the whole series.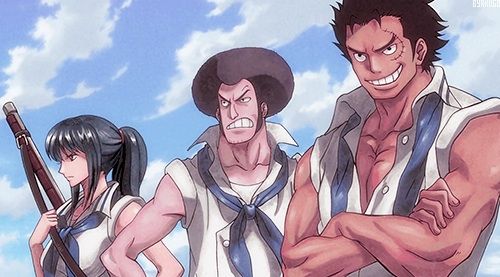 Okamoto - Gun Busters is easier to understand. The final episode in the second video is black-and-white. I think it might be done to make it stand out - I mean the "Okarinasai" at the end. Anno - My generation was the age when black and white moved to color. I would like people living now to see how great to have color lol. That was 35 monochrome. Okamoto - I love black and white. Perhaps nearly half of my works are black and white? Somehow it is getting popular.
Okamoto - And then there is partial coloring. Anno - "Part Color" Everyone is now so familiar with beautiful full color, so on the contrary they see that as ununsual.
Okamoto - But development cost is high. In the past development solution for black-and-white was always available. Now you need to order it first and then they make the development solution. Anno - If it's color development can be done in the same day. For black and white, they told me to give them 2 days and it became a problem to me schedule-wise. If there is a rush, they would not get it done unless they have 2 days.
Okamoto - But that thing does not fade. Print is easy to fade as time passes by. Anno - It becomes reddish Then some talk about Okamoto's Nikudan. Anno watched it twice and Okamoto said it's more than enough Anno said he still remembered a lot of the scenes and how they are edited and linked. But the ones he watched most are "The longest day of Japan" and "Okinawa Battle".
He even played it as BGV when he was doing storyboarding at one time, and then slowly his attention was drawn to the video and ended up spending 3 hours watching it.
Then Okamoto talked about his filming Okinawa Battle in Okinawa and the problem with lack of manpower and resource, ended up doing one of the characters. Then Anno said it's easier in anime -- if one more character is needed just draw him. But Anno said anime and real life both have aspects that the other side may envy. For example in anime, the camera does not move, and the shadow and body motion needs to be made realistic.
Even with CG it has become easier, it still has that CG feel. Anno then said for anime the main work is still about fixing the motion. Scrolling and wrapping the background is particularly inefficient.
Then more flattery from Anno about how Okamoto's tempo and scene cutting is suitable for anime. And then Anno talked about frame aspect ratio -- love Cinescope and miss its disappearance. Hate standard ratio and also not like Vista. He loves the way when Cinescope aspect is used audience have to follow the scene by moving their heads which is something not possible with TV watching. Skipped the part that talks about "Blood and Sand" and "Sengoku yarou", and use of long shots.
Except that Anno mentioned the fun thing with anime is that the photographer doubles as the actor in anime and in real-life you never see cameraman doubles as actor. Very technical talk about how many frames of films to use for one blink. Anno said frames, if he does not want the scene to get noticed, he put 6, if he wants to make sure it gets noticed he put at least 9 frames. And he said that if it is familar and static scene, even 2 frames can leave an impression.
But if it is fighting it needs frames.
HWZ Forums
Took 12 frames in film, cut may bedepending on how the pictures look. And of course in dialogue how to cut is already predetermined. He said he spent 12 hours to cut 20 min of animation. The longest time took him 24 hours. Skipped the part about talking with the audience. About line of eye sight: Anno - In the case of anime, the acting and performance usually does not take that much into account.
One reason could be the character design. The eyes of the characters usually stress on the details of the eyes and this make it difficult to put acting by using line of sight.
However, in Eva the char design is comparatively easier to do such acting, so I put some effort into that. Like where the character is looking at in that scene, or whether the audience are going to see the eyes or not Because it is so fundamental I took great care about it.
So unusually I put instructions in the storyboard like "Eyes are looking here". As I am influenced by director Okamoto, I used camera line of sight more than usual Okamoto - if possible, line of sight should be on somewhere close. And on direction, A would look at B and then speak, and B would look back at A in reaction. It has to be like that Anno - for me, camera line of sight is often on the front.
The drawing staff usually hates it. Drawing frontal face is more diffcult and often it could not be done well.
But if the line of sight goes the other way, it becomes hard to use it to act. Okamoto - There is power if the guy's sight is close to you Anno - yes, that's it.
That has energy in it. Anno - I don't like switching between front and side. It is easier to frame the position of eyes of the characters if it is a front to front exchanges between the lines of sights of two persons. Anime is at the end a 2D thing so the amount of information is limited.
When it is cut to a new scene, the audience will try to search for something to focus, and if it is a face, it will be the eyes they look first. So when the eyes have expressed the information, you can cut to another scene already.
In tv anime, static scenes are many. I think this is the proper way to go. Although I think acting by eyes is very important it is also very tedious. I don't mind putting effort into doing it but somehow when I look at it later I have a feeling that it won't get noticed, or nobody cares. And then I get a bit irritated. Okamoto - Perhaps because eyes in anime characters are so big Arlong and his gang considered her as an integral part of their crew since she knew how to draw maps.
The kid whose dad was killed by Arlong, considered her as a member of Arlong's crew. The villagers of Nami's village considered her as a part of Arlong's crew.
They however secretly knew that she was only being a part of their crew to buy their freedom. Robin worked for a pirate when she was a little girl. The pirate was not Crocodile. Leaning against a wall isn't really defying gravity; the way he does it is difficult, yes, but not impossible. And Jackson never leaned against anything when he did his lean; it was all special propsthe type just differ between the music video and the stage.
Techincally since he "invented" the shoe and his ownership is on the name in the inventors list. I saw a program about inventions people already came up with.
Report Abuse
WTS : Many Items to let go
Smooth Criminal has nothing to do with this really. The program mentioned it because someone else tried to patent it within the last decade but M.
They also talked about other odd things that celebs have their name owed to. As the site says here, he preformed them on stage, not just in that video! Oda did not state that's where it was from.
In fact I think that was anime only so Oda wouldn't even have anything to do with it. I'm not sure whether its a reference to MJ or not however I do know that he's the only one that does a move like that along with the moonwalk. Its not anime only. Look, if your not going to even reference it then it belongs in the personelity section and not the trivia section. Either way I'm now past caring as this has become a silly debate. It has to be stated by Oda for it to be true that he based it off Michael Jackson.
Edit I dont really believe Brook is the oldest devil fruit user, why? Whitebeard is hundred years old, and possesses the Gura Gura no Miso Whitebeard is the oldest devil fruit user RewazhereSeptember 10, Also, he was a long time rival to Gol D. RogerMonkey D. Second of all, even if that were to be taken literally in some twisted sense, that would mean that Shanks is 0 years old.
Considering that Whitebeard's hair or at least what's on top of his head is still brown, we can assume that he's old, but not that old. We don't know if any giants have DFs, if so they can live for years so Lets wait and see.
Whitebeard is not years old. If they were created artificially let's say by the Ancient kingdom, there may be a first one - okay - but that's an other information unrelated to the character's age. I can't believe we still have to deal with this. While Brook is indeed apart of the Straw Hat crew, I don't think the navigation and division of his history should be directly mirroring the others.
Dividing his history in a mirror of the others can be hard in some parts due to some large amounts of text. Some parts, mostly in the Thriller Bark arc, require more than just one section due to the length.
There's also the fact that most of the history sections of the other Straw Hats are abit incomplete and messy at the moment. There's a consistency with some of them but not exactly a clean one. However for long texts, divisions in long parts are needed in order to help in editing and navigating. This is especially true in Brook's case for the current info for his history.
So Luffy's the only one that gets like that and Brook can't even though his history section is just as long? Now Brook's should be one as well. Though a lot of the stuff in Luffy's and Brook's sections need to be more summarized and not blow-for-blow. It's ridiculous for sections to be that long while other areas are either minuscule or brushed over. For navigation, it helps people locate certain parts in long paragraphs of text.
For editing, it helps people shorten or add stuff in long paragraphs of text. For the other Straw Hats, most of their histories are too short and incomplete so they can't provide consistency. For some arcs, you can only summarize so much for one character. Making it too long maybe a problem, but make it too small and you don't cover anything. Edit Just normal rant about unprecise and even wrong trivia: Episodes and - Brook is "naked" and wears that yellow training suit. After Thriller Bark his suit doesn't look outworn any more.
Roger, due to his time spent trapped in the Florian Triangle, unlike many other characters in the series Brook only knows the former Pirate King by his Rookie days.
So he doesn't know him at all, at least he's not sure whether or not he ever heard his name or whether or not he forgot a rookie named like that. So no one's currently able to determine this. I sort of understand the reasons behind my speculations article but not this one. I going to try to put it back up and if it is to be removed I would like to know the reasons why? Sorry, if it caused some problems. It might be helpful for your claim if you can provide links to such pics or better yet post them up in the talk page.
Such as the well dressed the huge man with a skeleton face and a top hat and cane. The only thing that keeps them apart is the afro. Since i can't figure how to put pictures on this page i suggest you google Baron Samedi and check the image results. I also added more details on why there is a resemblance. And I agree, a dancing skeleton is just a dancing skeleton and as good as any other, but there are so many specific similarities between Brook and Samedi that it seems strange not to mention them.
I'm a bit confused. Should Oda mention that he indeed got his inspiration from voodoo sources so we can legitimately put up the entry that only mentions the possible coincidence between the two? Voodoo is not exactly an unknown refrence and the Baron is not exactly all that esoteric either. And by that logic should not many other trivia entries be deleted such as the Adimrals being modelled after actors or "Rayleigh Scattering" which as far as I know has not been mentioned by Oda.
Is there some sort of official policy, or a page somebody could show me, that states what should and shouldn't be on the trivia? Incidentally here are some links to Barons Samedi pictures hereherehere and the Wikipedia article for good messure. I don't approve of any baseless links, only the sutff confirmed by Oda as that what we're after.
The only exception right now in my book is Chopper since its impossible to say its not obivous where his link is from. Trivia is just THAT, info that isn't important but also intereasting. Its like describing an apple, its taste and everything and then right at the end without warning, writing the apple was chosen as a plot device in a film.
Wikipedia incidently doesn't like trivia anyway as it views that trivia is unencylopedic and if there is no room on the main article for it, it doesn't belong on the page. Thats why there are trivia wars on wikipedia sometimes. And as far as I'm concerned about the point you made of Chopper's link I think it applies to Brook as well.
By all means there is Slash and Jack Skellington in the creative mix that is Brook, but the voodoo origin is hard to deny. Just his separation arc confirms the connection which sort of clued me in on it rather than denies it. Even if Oda would not be aware of the specifics of voodoo, I'm convinced that it has reached him at least through pop cultural osmosis which would kinda indicate that nobody would know where they got it from.
But I also get point that it would be completly dishonest, not to mention arrogant, to claim Oda's sources which I guess I just did?? My entry was more of a statement of two facts, one about the characteristics of Brook the other the characteristics of Baron Samedi and showed where they overlap. I think I also finally understood the point about this Wikia, as somehing confirmed by Oda, and as such I will not be putting up the Brook trivia, unless specifically requested by the rest of you.
But it also begs the question that if everything is limited to this type of word of god does it not also limit the wikia? I mean, if it would just be repeating everything said in the manga, SBS and anime, wouldn't it just be easier to read the manga or watch the anime? Granted the site provides plenty of information that many would not normally have access to like interviews etc.
But still something is lost if many of the observations made about one piece, even if not confirmed by Oda, are not aknowledged. Even if this type of trivia does not belong on these pages should it not have its own page? A statement saying a character looks like a well known actor can be allowed if the character extremely looks like the actor in question. However, if the character only possesses some features that belong to the actor and only a few people can see it, then it's a bit too speculative.
For Brook resembling the God, it somewhat seems speculative. Apart from the top hat and skull face, there doesn't seem to be a definite image for the Baron that could be linked to Brook.
There's some slight resemblance worth mentioning but nothing big enough to say that Brook looks exactly like the God. Such as the Barons resurrection from the death and the bad manners and the sexuality. All found in Brook like his yomi yomi no mi, his habit of being polite and utterly crude at the same time by burping and farting, and his desire for panties and the beauty of women.
I think it comes down to how much Brook's image itself says to an ordinary person. Does his image immediately make people think he's like the Baron or not.
Brook's kinda wacky Jack Skellington inspired musical skeleton. Baron Samedi's a voodoo god of the dead that's more darker than cheerful from what I get. I think it also depends on what people are familiar with, I for one immediately got the Baron refrence because of the separation arc and the cultists.
One has to remember that Brook is still Brook at the end of the day, but he still carries with him all this other influences. Brook has as much Jack in him as he has the Baron. While Jack was a bored personification of Halloween, the Baron is the spirit god of the crossroads between life and death welcoming all newcomers. Despite Brook's jolliness which he shares with Jack and fondness for song one has to remember that he has also spent a half-century in his own personal puragtory, between life and death, on a broken ship in a neverending mist with no one to keep him company but his memories and madness.
Jolly old Jack can't hold a candle to that. As an observation, Jack was also kinda going through a mist of sorts created by Halloween redundancy. In the movie Jack kinda felt a sort of emptiness that he was covering up with a smile before his peers. He was smiling but was alone in his emptiness. Just a statement worth mentioning. With the Baron, while Brook does indeed share some elements with him, it might be harder for some people to see the connection.
There's also the chance that some people might mistake the Baron Samedi being mentioned for the popular James Bond villain. I kinda did when looking at some of pics of him apart from yours as this discussion went on.
Brook's desire to return to Laboon is not just some sort of a vague, a man keeps his promises, but something that gives him meaning in his existance. I mean, with out Laboon waiting for him at the twin capes Brook really does not have all that much to live for. Because his life in some ways ended a long time a go. He was once human with flesh and blood but now is just a skeleton. While Jack had always been the same personification of Halloween and became bored with it.
But I guess that is neither here nor there. That does not exactly invalidate my claim, where do you think James Bond got the Baron?
They certainly as hell did not make him up. Even Nightmare Before Christmas did not create the imagery of a well dressed skeleton. And if the first image that people think, when they see Brook, is Jack, would it not make sense to include the Baron simply because it would be something people would not know? And I'm not entirely convinced that people have trouble seeing connections in One Piece, quite the opposite I think I think the problem is what connections are more true than others.
Guess the point I'm making that even voodoo is not exactly without its connections to piracy, be simply because it is located in the same regions associted with piracy, and that does not even take into account the slavery behind it.